Studio 20, the most professional cam studio in Europe, was once again the star at the 2016 AW Awards Gala which took place at Mamaia, from June 7
th
to 9
th
. The event gathered the most famous names in the live cam business: websites, cam studios and webcam models, but also companies that provide services in this domain.
The award ceremony took place on Wednesday, the 8
th
of June, and Studio 20's models looked fabulous on the catwalk, and we managed to win the first prize: "Cam Studio of the Year" which was awarded for the effort and professionalism since the debut on the market. Our company has once again proved the ability to recruit and form top webcam models. At the AW Awards Gala, Taniussha received the trophy for "Best Newcomer" and Devious Angel was voted by fans as "Best Entertainer".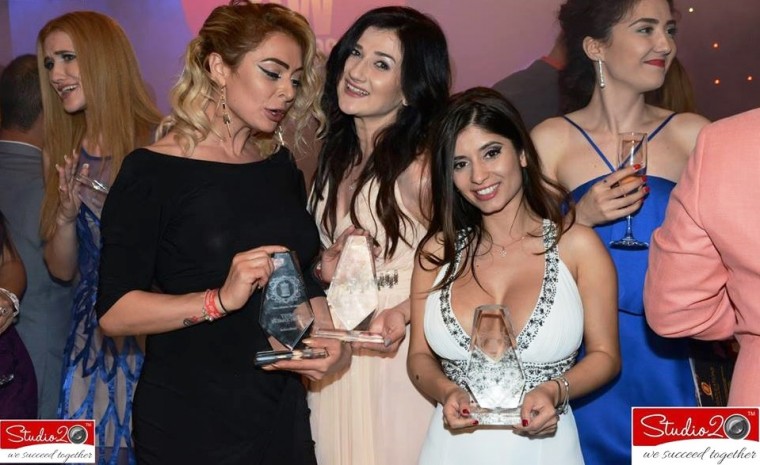 AW Awards counted over 800,000 votes of live cam industry professionals and of fans, out of which 500,000 got to the final phase. The great interest shown for this event determined those present to refer to AW Awards as "The Oscars of the live cam industry."
Studio 20, the best cam studio in the world, couldn't miss the fabulous parties and productive meetings with its partners at the third edition of AW Awards. The live cam industry is based on fruitful relationships between its members, the websites, studios, webmasters, affiliate networks or many other companies in this domain. Strong relationships between the representatives of these brands help deepen business partnerships and develop successful new ones.
Studio 20 is the most valued and appreciated international
cam studio
, collecting a large number of awards at live cam festivals. The quality of our work has been rewarded with international trophies, such as the following:
- Two time Studio of the Year (GFY Awards, Las Vegas, in January 2015 and again in January 2016).
- Best Emerging Studio (AW Awards, Mamaia, June 2015).
- Best Emerging Live Studio (YNOT Awards, Prague, September 2015).
- Best Live Cam Studio (AW Awards, Mamaia, June 2016).
- Seven trophies for the webcam models and the support team at Studio 20 (Live Cam Awards, Barcelona, March 2016).
Our webcam models Devious Angel, Emma Wild, Raquelle Diva, Zeya Brunette, Sasha Red, Lexie Ford or Taniussha also received international awards at Barcelona, Prague, Las Vegas and Mamaia, proving that Romanian women can achieve international success and earn more $10,000 per month.
The best cam studio in the world is always presented in the business press in Romania as an example of professionalism and experience. In addition, the biggest websites in the live cam industry mentioned Studio 20 as a preferred partner and promote our webcam models to help them succeed.
We work 100% legally and we have an experience of over 15 years in Romania. Currently, we own four cam studios in Romania (two in Bucharest, one in Cluj and one in Timisoara) and another one in Los Angeles, CA. If you want to be part of an extremely nice team, to have a work contract and a pleasant job, you are invited to get in touch with us at our toll-free number 1-800-895-2052. You can also email us at
[email protected]
or you can complete the form at the bottom of this page with your details and a representative of the best cam studio will contact you for an interview. Furthermore, at Studio 20, you can perform glamor online modeling which focuses on intelligence and femininity, not on nudity or sexuality.